F1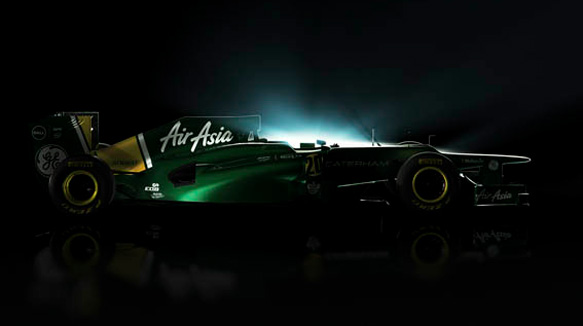 CT01 launched -
Caterham unveild their 2012 car today, one day earlier than initially planned.
The Renault engined CT01 is photographed featuring what has been dubbed 'the platypus nose' due to the fact new for 2012 stipulate that noses must be lower. The car also features a Red Bull Racing style airbox hole at the rear of the car. The CT01 also uses a Red Bull gearbox.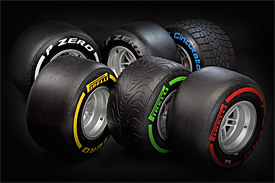 New for 2012 Pirelli tyre markings revealed -
Pirelli, Formula One's sole tyre supplier revealed the markings used to distinguish between compounds for 2012. The P-Zero remains the name of the dry weather tyres with red (super soft), yellow (soft), white (medium) and silver (hard) being used. The silver is infact darker and more grey like for this season to make it easier to tell appart from the medium compound tyre. Larger lettering will also be used on the new tyres.
Unlike last season, the wet tyre will be presented as a different tyre altogether. Instead of adopting the P-Zero moniker used on all dry compound tyres, the wet tyres will be called Cinturato. A brand that made the company famous in the '50s.
NASCAR
2013 Ford hits the track -
After being unveiled yesterday, Ford's new for 2013 Sprint Cup car hit the track for a few reconnaissance laps with Roush Fenway stars Ricky Stenhouse Jr and Greg Biffle behind the wheel.
The 2013 Sprint Cup cars aim to look more like their road going counterparts. Ford's racer is based on the new Ford Fusion that was unveild recently at the Detroit Autoshow.
BTCC
MG Return -
Triple Eight Race Engineering will run an MG works effort in 2012 with Jason Plato and Andy Neate driving. More info here -
http://www.dwmotorsport.blogspot.com/2012/01/mg-return-to-btcc.html